2017 - VOLUME 3, DECEMBER ISSUE 10
Research Article
ACTIVITY OF GULURONATE LYASE IN THE ENHANCED PRODUCTION OF BACITRACIN A IN THE LIQUID CULTURES OF BACILLUS LICHENIFORMIS NCIMB 8874
Constancy Prisca Aleru*, Ebirien-Agana Samuel Bartimaeus, Maryam Safari and Tajalli Keshavarz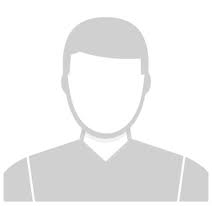 RESPONSE OF ORGAN AND BODY WEIGHT IN ALBINO RATS TO ORAL ADMINISTRATION OF METHANOL EXTRACT FROM INDIGENOUS GANODERMA SP. FROM NIGERIA
*Shamaki B. U., Sandabe U. K., Gambo B. G., Ogbe A. O., Abdulrahman F. I., Hassan Z. I., Yusuf I. L., O. S. Isikhuemhe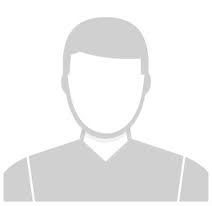 ESTIMATION OF BACTERIAL LOAD IN GINGIVA OF PATIENTS WEARING REMOVABLE DENTURES ATTENDING OUT PATIENT CLINICS FOR REVIEW
Jembulingam Sabarathinam* and N. P. Muralidharan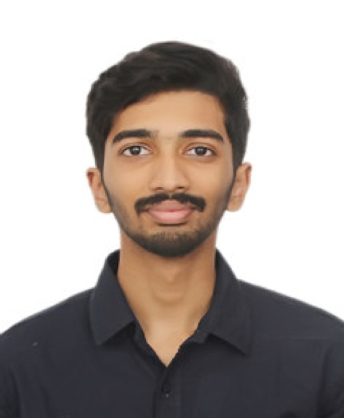 PHYSICO-CHEMICAL CHARACTERIZATION OF CHROMITE MINE OVERBURDEN AND SOIL
B. Pattanayak* and N. K. Dhal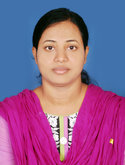 A CLINICAL STUDY ON THE EFFICACY OF SALLAKI, HARIDRA AND GUDUCHI KASAYA IN NON-SPECIFIC KNEE EFFUSION
Dr. Durga Katarmal*, Dr. P. Hemantha Kumar and Dr. Narinder Singh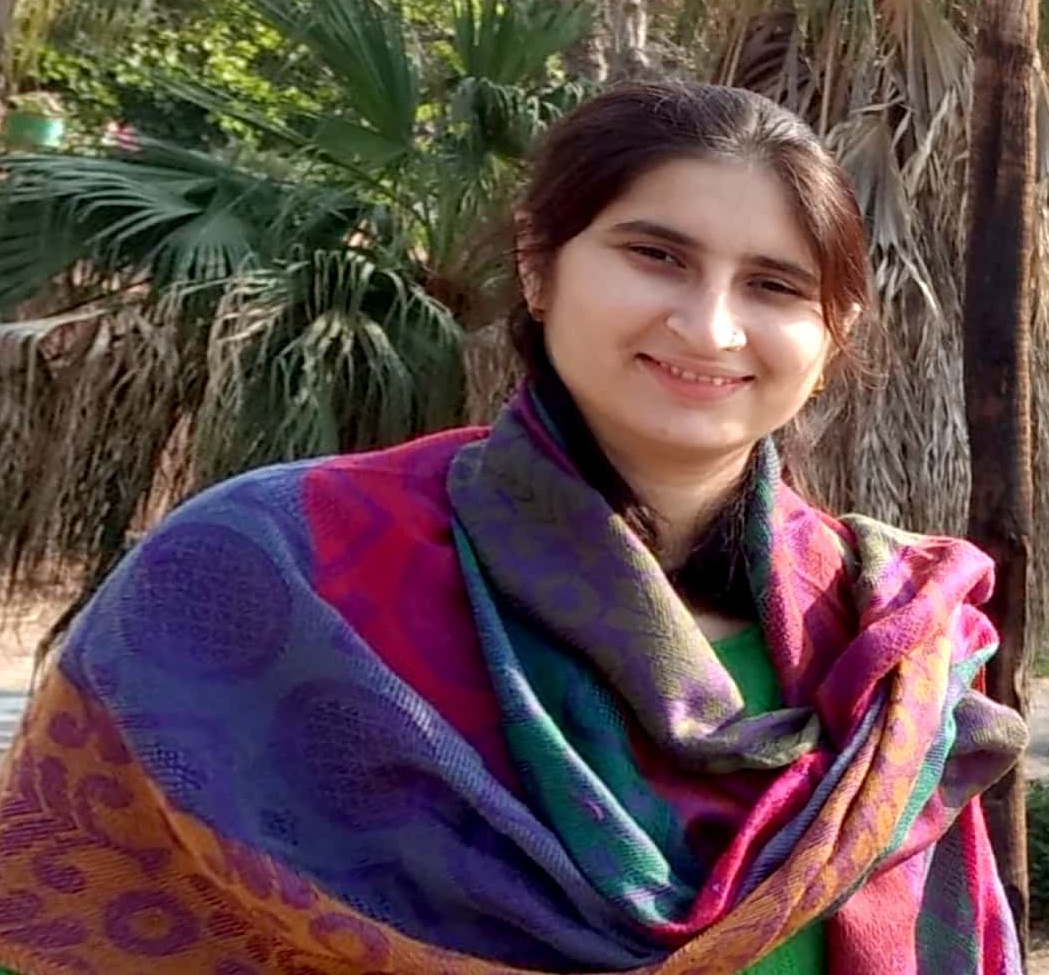 ASSESSMENT OF THE LEVEL OF KNOWLEDGE ON MENOPAUSE AMONG MIDDLE AGE WOMEN
Deena Jothy R.* and Lalitha Ambigai P.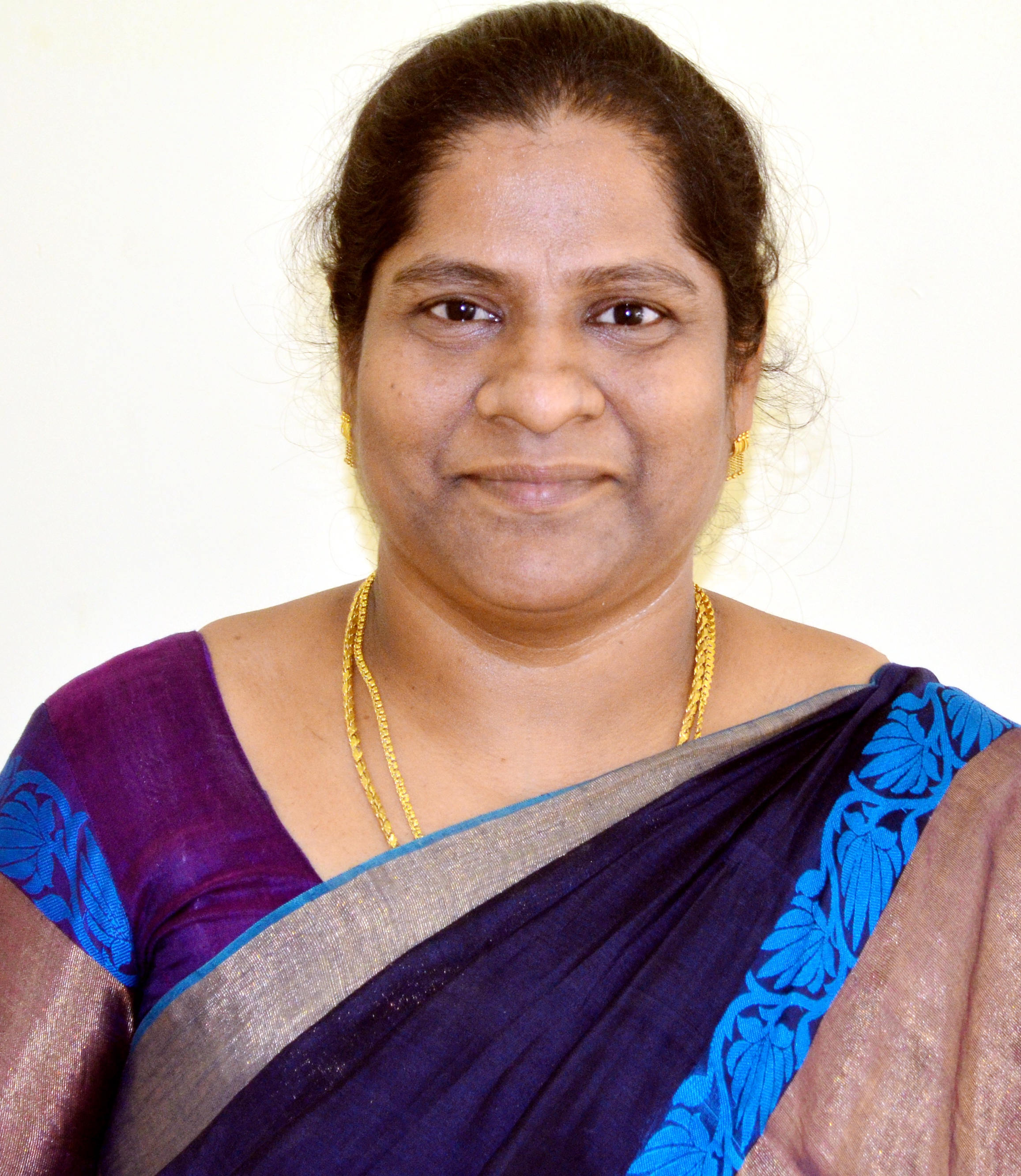 A STUDY TO EVALUATE INTER INDIVIDUAL VARIATIONS IN CAUSAL ASSESSMENT USING NARANJO AND WORLD HEALTH ORGANIZATION UPPSALLA MONITORING CENTRE (WHO-UMC), CAUSALITY SCALE
Dick B. S. Brashier, Dr. Prashant Mishra*, Neha Akhoon, Htet Wai Moe and Kedar G. Bandekar
EVALUATION OF ANTIMICROBIAL ACTIVITY OF THUJA OCCIDENTALIS EXTRACT AGAINST SOME HUMAN PATHOGENIC BACTERIA
Amit Dubey, Dr. Wasim Raja* and Yashasvi Bairagi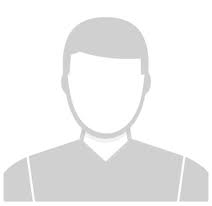 ISOLATION AND STRUCTURAL ELUCIDATION OF PHYTOCHEMICAL FROM ETHANOLIC EXTRACT OF ROSCEA PROCERA WALL (KAKOLI), AN INGREDIENT OF ASTAVARGA
Rajesh Sahu*, Prakash Itankar, Rashmi Mishra, Amit Maliye and Madhav Sonekar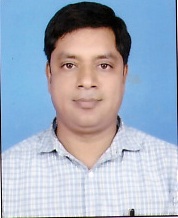 EFFICACY OF INDIVIDUALIZED HOMEOPATHY AND KAIYAN THYLAM IN THE MANAGEMENT OF DIFFUSE HAIR LOSS
Dr. Tushita Thakur* and L. Janani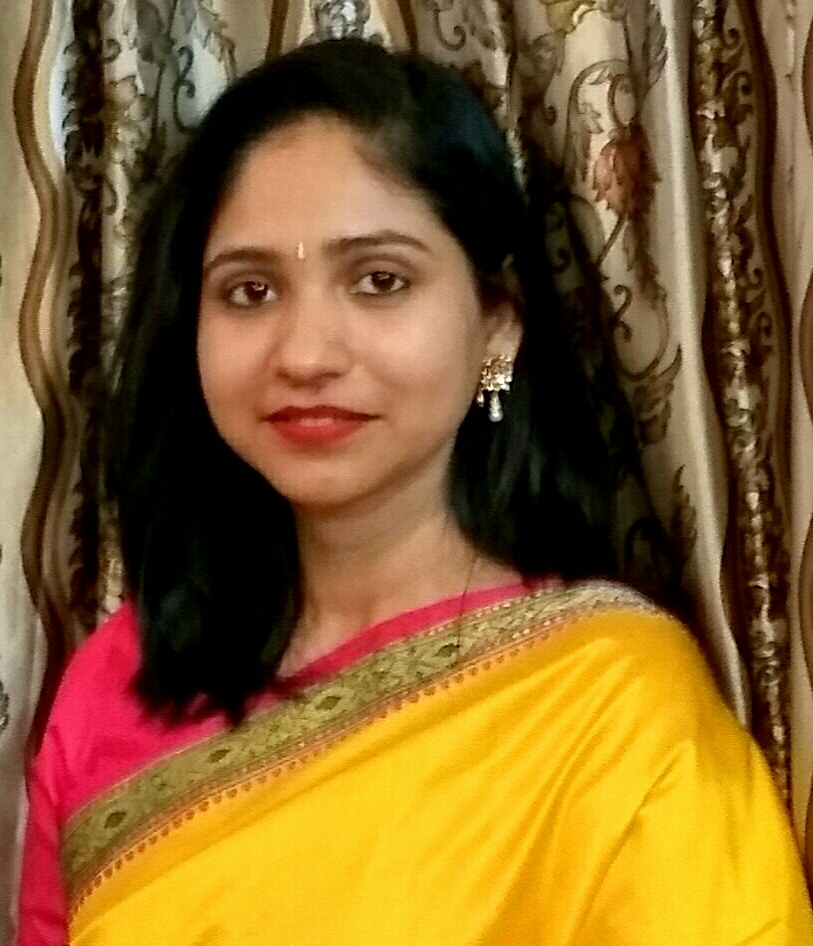 A VALIDATED BIOANALYTICAL METHOD FOR QUANTIFICATION OF SOLIFENACIN BY LC-MS AND ITS APPLICATION TO A PHARMACOKINETIC STUDY
Srinivasa Rao Polagani and Venkateswarlu Gandu*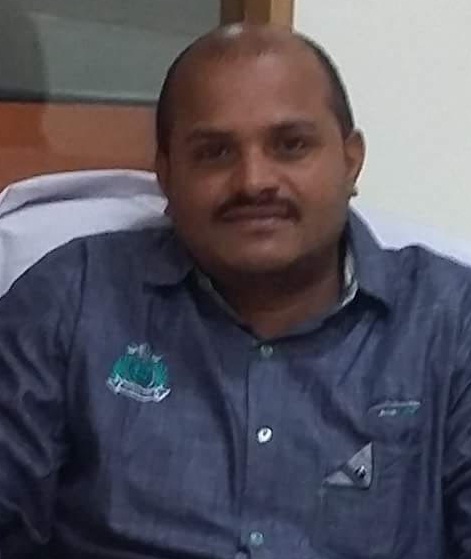 CHECK-LIST AND SEASONAL DISTRIBUTION OF HETEROPTERA POPULATION IN MOROCCAN RICEFIELDS
Karim Berady*, Dr. Abdelaziz Maqboul, Rabia Aoujdad, Mohamed Fadli and Allal Douira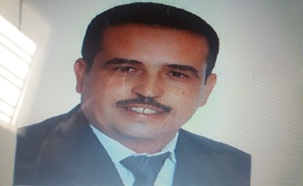 STUDY OF GROWTH AND YIELD OF WATERMELON WITH AWARDING OF THE MULCH AND GOAT MANURE IN THE PADDY FIELDS OF NORTH SUMATERA, INDONESIA
Yayuk Purwaningrum, Syamsafitri, Yenni Asbur*, Rahmi Dwi Handayani Rambe, Mahyuddin, Arif Anwar and Saur Ernawati Manik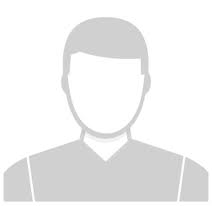 ZINC AND VITAMIN-E IMPACT ON CADMIUM INDUCED BIOACCUMULATION IN LIVER AND KIDNEY OF MALE ALBINO RAT
Dr. Obaiah Jamakala*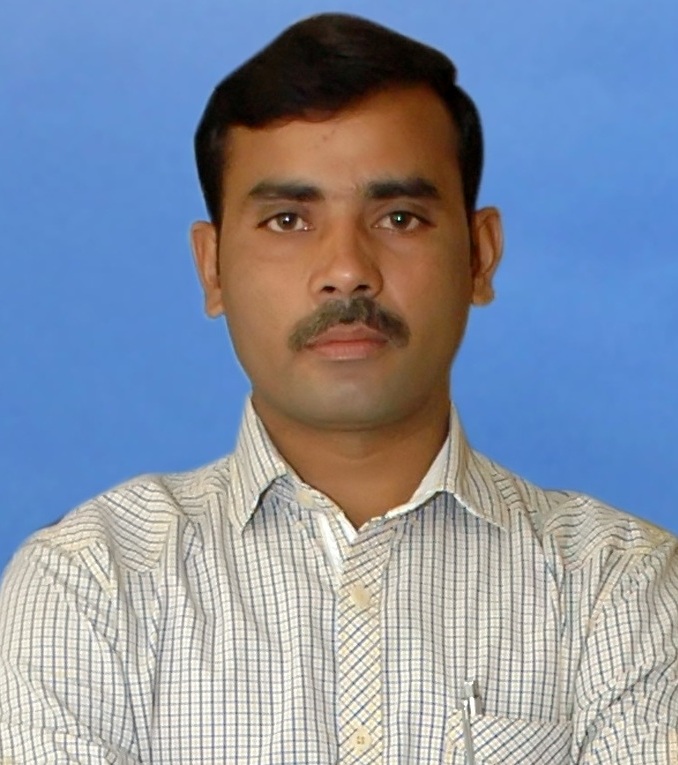 MULTIPARITY IN PATIENT WITH NON-CORRECTED FALLOT TETRALOGY
Bodian Malick, Sangaré Zoumana, Dr. Mingou Joseph Salvador*, Aw Fatou, Sarr SA, Ndiaye Mouhamadou Bamba, Archich Najoua, Kane Adama, Diao Maboury, Ba Serigne Abdou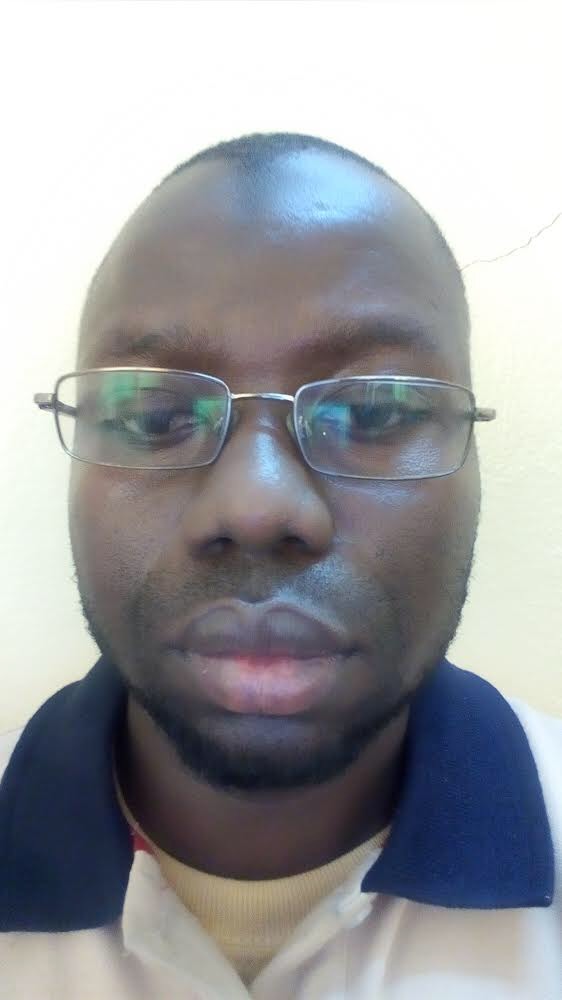 GC-MS ANALYSIS AND ANTIMICROBIAL ACTIVITY OF SUDANESE CUCUMIS MELO VAR. FLEXUOUSAS L. (CUCURBITACEAE) FIXED OIL
Dr. Abdel Karim M.*, Inas A. and Hind A.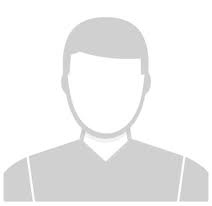 GC-MS ANALYSIS AND ANTIMICROBIAL ACTIVITY OF SUDANESE SOLANUM INCANUM L. (SOLANACEAE) FIXED OIL
Dr. Abdel Karim M.*, Inas A. and Dalia O.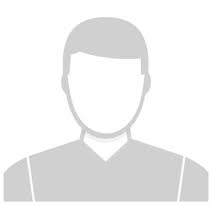 ISOLATION AND PARTIAL STRUCTURE OF A DIHYDROCHALCONE FROM ACACIA MELIFERA (FABACEAE- MIMOSOIDEAE)
Dr. Abdel Karim M.*, Inas A. and Tohami, A.

A PHARMACOECONOMIC ANALYSIS TO STUDY THE RELATIVE COST EFFECTIVENESS OF BRIMONIDINE 0.2% VERSUS DORZOLAMIDE 2.0% EYE DROPS IN PATIENTS OF OPEN ANGLE GLAUCOMA/OCULAR HYPERTENSION
Dr. Neetu Sharma*, Dr. Anita Gupta and Dr. Gursatinder Singh
ROLE OF THE GENE HP0102 ENCODING A CONSERVED LPS GLYCOSYLTRANSFERASE IN THE PATHOGENESIS OF HELICOBACTER PYLORI
Suryawanshi Harinath* and Dr. Teelavath Mangilal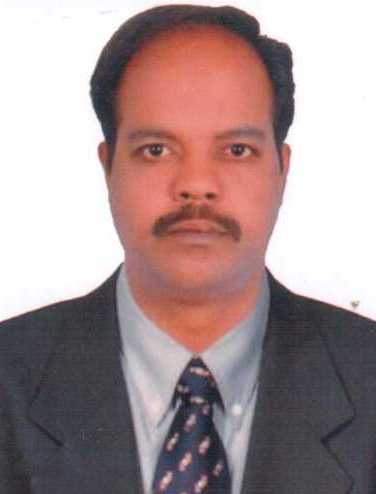 ANTIFUNGAL AND PHYTOCHEMICAL CONSTITUENTS STUDY OF CLOVE OIL FROM SYZYGIUM AROMATICUM
Fateh A. L. Rahman F. Magbool, Elamin Ibrahim Elnima, Shayoub M. E., *Dr. Salah Eldin Omar Hussein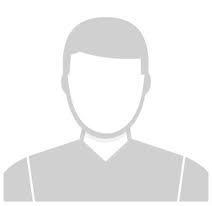 Case Report
CASE REPORT- MESOTHELIAL CYST OF MEDIASTINUM
Somya Chaturvedi and Jayashree Nadkarni*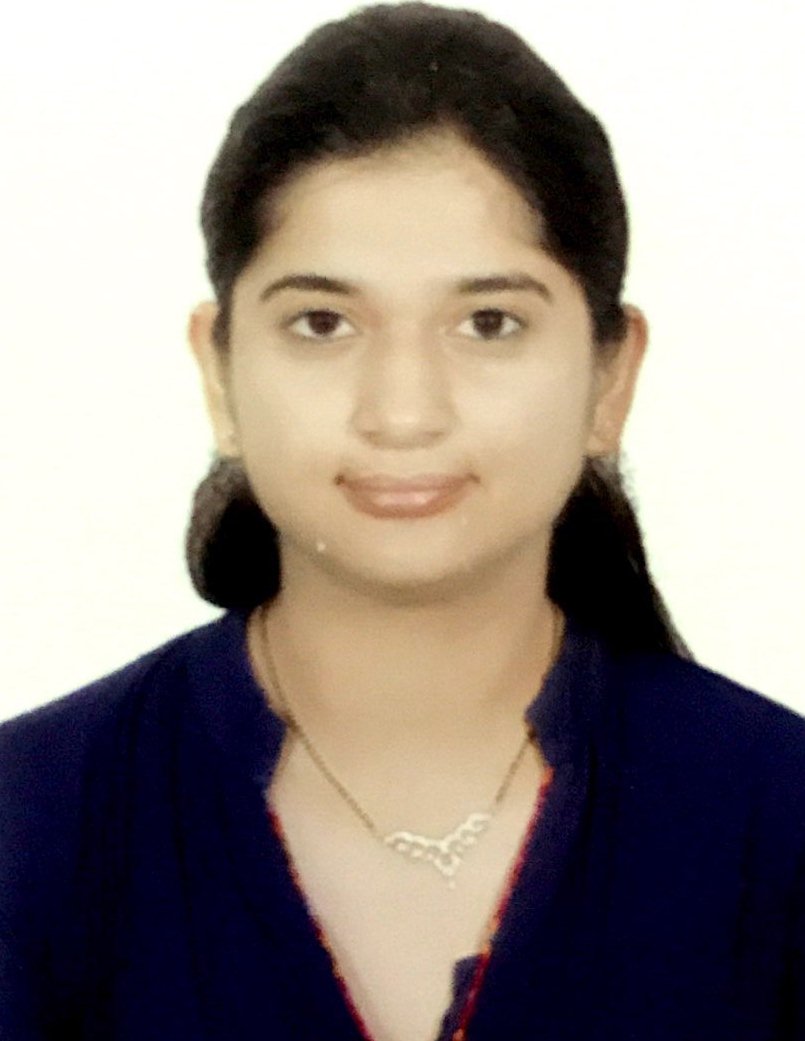 MANAGEMENT OF PERIAPICAL LESION BY SURGICAL APPROACH TO ENHANCE PERIAPICAL HEALING: A CASE REPORT
Dr. Harshita*, Pratibha Handa, Fatinderjeet Singh, Harsimranjit Kaur, Pratima Sharma,
Amitoj Kaur Walia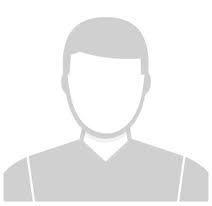 CASE STUDIES ON SNAYUGATAVATA W.S.R. TO MND
Dr. Sudipta Rudra*, Dr. Apala Sengupta and Dr. Abichal Chattopadhyay

ISOLATED PURE EXTRATHORACIC SCAPULAR DISLOCATION: A CASE REPORT
*Giuseppe Caff, Giovanni Scavone, Gaetano Meli, Giovanni Restuccia and Marianna Coppolino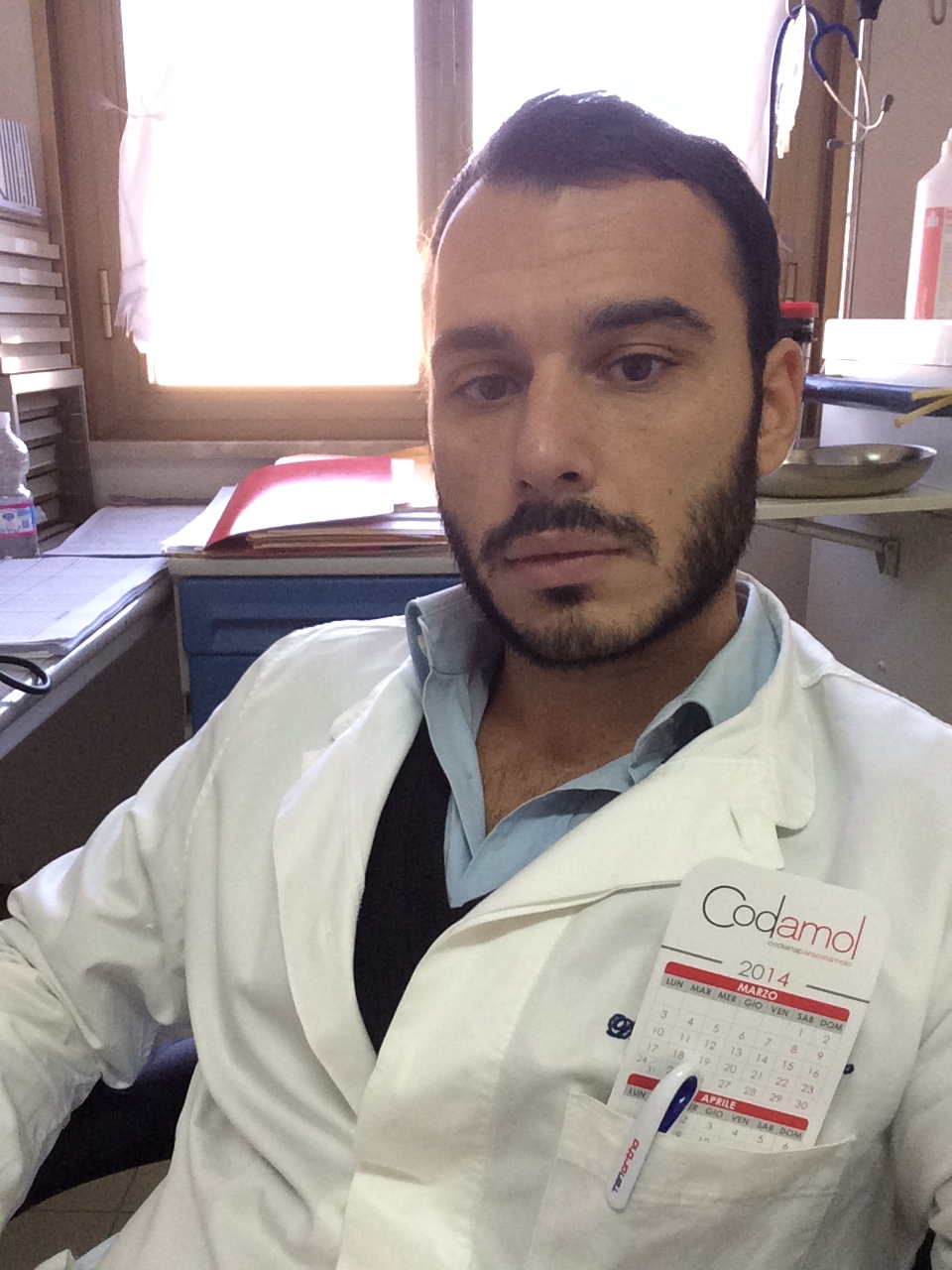 Review Article
ZIKA VIRUS: SYMPTOMS, AFFECTED COUNTRIES, DIAGNOSIS AND TREATMENT
Dr. Sandip Kshirsagar and Varsha Dighe*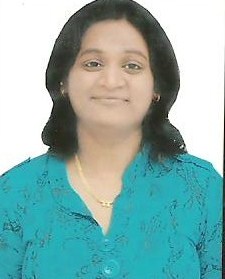 A CONCEPTUAL STUDY OF PANDU ROGA AND ROLE OF DARVYADI LAUHA AND VASADI KASHAYA IN ITS MANAGEMENT- A REVIEW ARTICLE
*Dr. Monika Gupta and Dr. Sukhpreet Kaur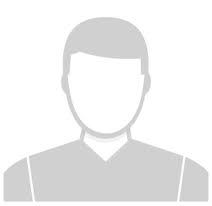 LAGHUGANGADHARA CHURNA, A POLYHERBAL FORMULATION FOR DIARRHEA – A REVIEW
*Dr. Dinesh Gupta, Dr. Sohan Lal Saini Dr. Titiksha Sharma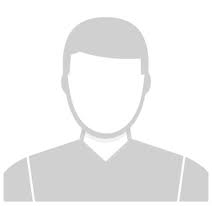 A REVIEW ON "A CLINICAL APPROACH TO GINGER"
Dr. Twinkle Gupta and Dr. Namartha Raina*
THE ROLE OF TRIKATU GUTIKA IN THE MANAGEMENT OF MADHUMEHA WITH SPECIAL REFERENCE TO DIABETES MELLITUS TYPE II: A REVIEW
Shrestha S., *Dahal A., Sahu A. K. and Joshi R. K.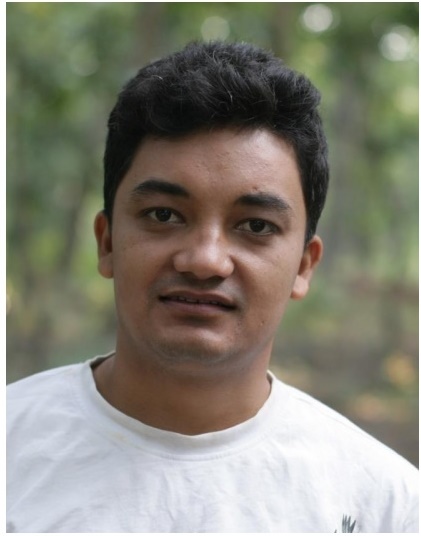 MEDICINAL PLANTS USED BY ADIVASI TRIBALS OF AHMEDNAGAR DISTRICT MAHARASHTRA TO CURE SEVERAL DISEASES
Shinde Y. P.*, Arangale K. B. and Jadhav S. A.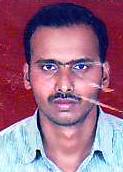 AYURVEDA - A SCIENCE TO DETOXIFY OUR BODY
Dr. Sharuti Sarin* and Dr. Shakshi Kangotra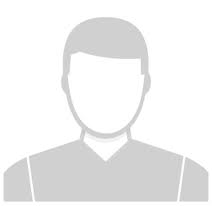 WITHANIA SOMNIFERA - THE ANTI STRESS HERB – A REVIEW
Dr. Khatotra Sukhdev* and Dr. Singh Bhopinder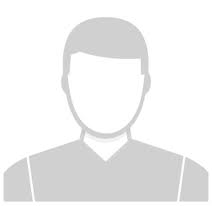 AYURVEDIC APPROACH TOWARDS OBESITY – A REVIEW ARTICLE
Dr. Gupta Twinkle and Dr. Mahajan Deepika*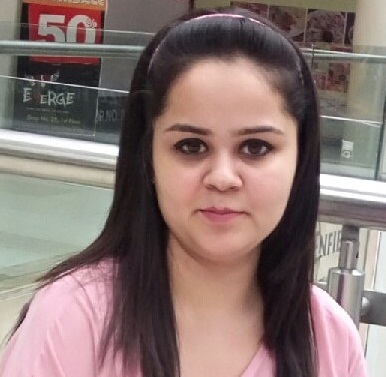 ROLE OF RASONA (GARLIC) IN AYURVEDA: A REVIEW ARTICLE
Dr. Mahajan Deepika* and Dr. Kangotra Shakshi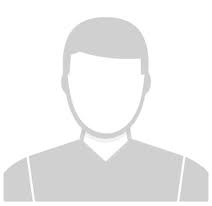 IMPORTANCE OF SESAME OIL IN HERBAL OIL FORMULATION: A REVIEW ARTICLE
Dr. Gupta Twinkle and Dr. Sharma Kanav*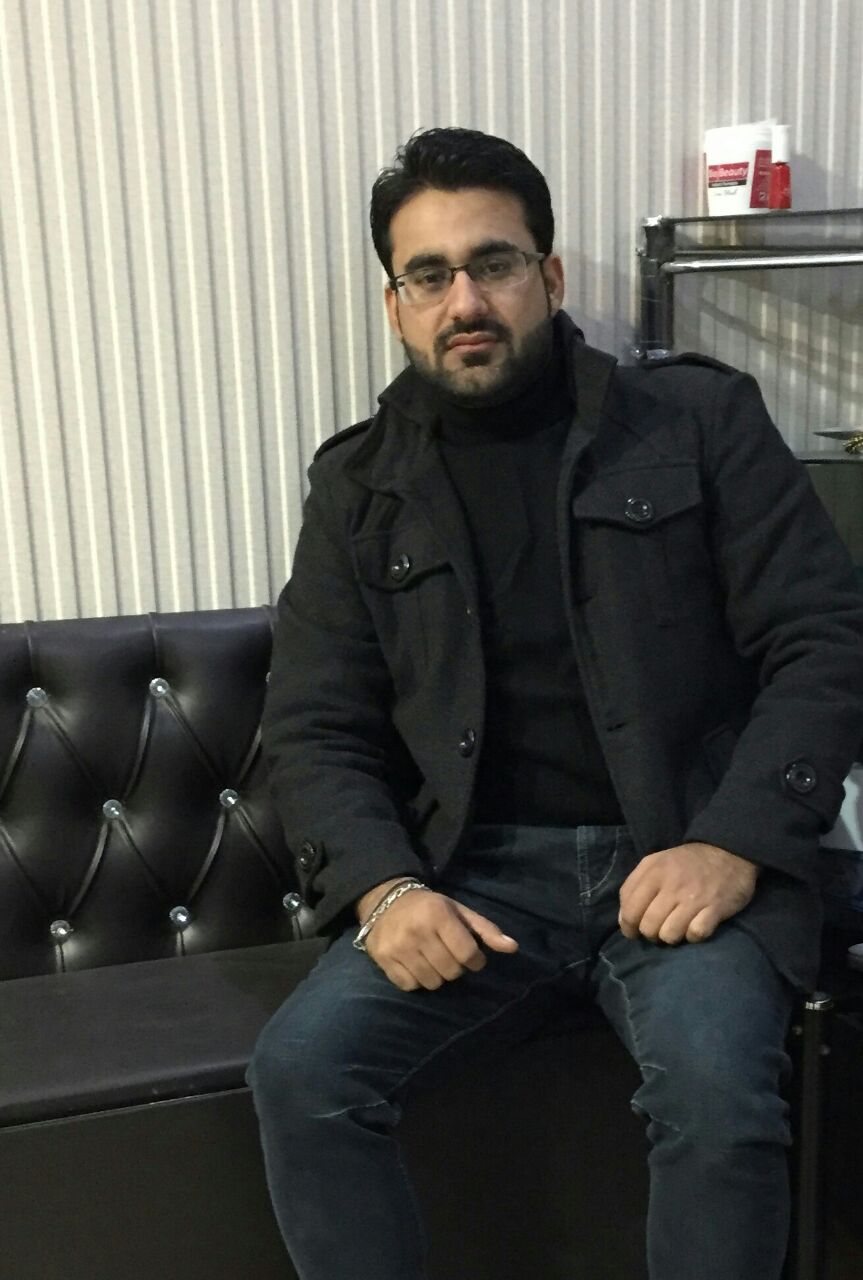 A CLASSICAL APPROACH TOWARDS TREATMENT OF ARSHA ROGA - A REVIEW ARTICLE
Dr. Shivani Gupta* and Dr. Bhopinder Singh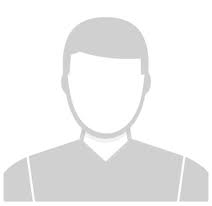 WOMEN'S INFERTILITY- AN AYURVEDIC PERSPECTIVE
Dr. Sukhpreet Kaur* and Dr. Sharuti Sarin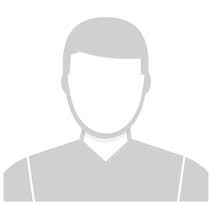 AYURVEDIC INTERVENTION FOR VIRAL HEPATITIS – A REVIEW
Dr. Twinkle Gupta and Dr. Shakshi Kangotra*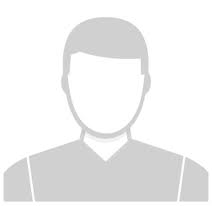 BHRINGARAJA IN THE MANAGEMENT OF KHALITYA
Dr. Shakshi Kangotra* and Dr. Sharuti Sarin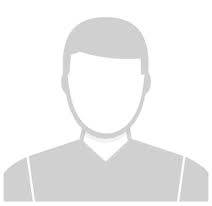 EFFECTIVE AYURVEDIC REMEDIES FOR DARUNAKA (DANDRUFF)
Dr. Sharuti Sarin* and Dr. Sukhpreet Kour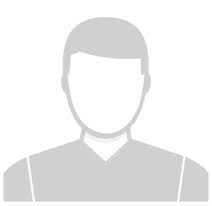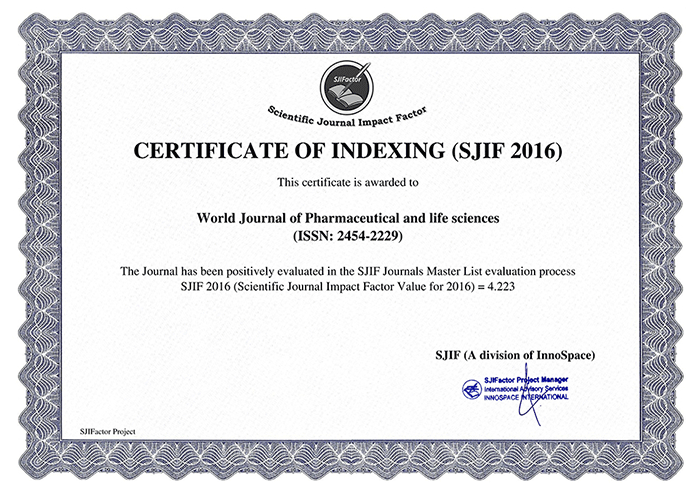 BEST PAPER AWARDS
World Journal of Pharmaceutical and life sciences Will give best paper award in every issue in the from of money along with certificate to promote research .
Best Article of current issue
Dr. Olajide Adedayo Ajayi
Download Article : Click here